Contact Info:

WORLDWIDE BOOKINGS
Dan Hare 604.897.6834 or dhare@telus.net

Website or Promo material
Andy Smyth 604.341.4176 or andysmyth9@gmail.com

Ian Paxton - ianpaxton@shaw.ca

Links:


Please visit the memorial website for Kimberly Baskerville, who sadly passed away August 11, 2011. It was a very tragic time for our band. She was a longtime member of March Hare and more importantly a true friend to all of us and we miss her!


For info on Dan's Original Projects


www.myspace.com/misterblakemusic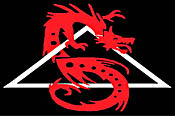 Dragon's Den Martial Arts Club, White Rock
A memorial page for our friend Dave MacDonald
Upcoming Dates
Updated Aug 12 /2019

Private Events
Aug 17, 24, 31.
PoCo Car Show, Port Coquitlam
70s Show!
August 18, Sunday, 6:30
Private Events
September 4, 13. 21, 25, 27, 28
Peace Arch Hospice Hoedown
White Rock
September 14
Federico's Restaurant, Vancouver
Thru the Decades 60s-70s.
Sept 20 (Details to follow)

Sawbucks, White Rock
80s Night
Oct 12
Hard Rock Casino, Coquitlam
Oct 18
Private Event
Oct 19
Club 240, Crescent Beach Legion
70s Night!
Oct 25
Jubilee Hall, Abbotsford
Halloween Howler
Oct 26
Private Event
Nov 2
For those asking, we have not been booked again at the Starlight or Grand Villa Casinos and currently have no dates on the calendar for those venues.