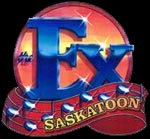 A whole week on one stage! Phew! That's a new one for us...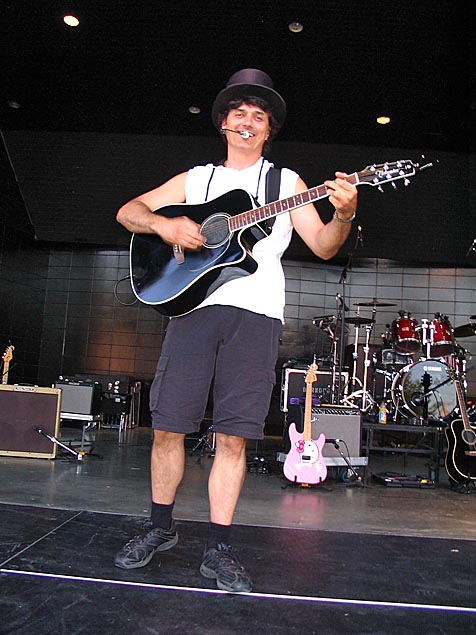 Dan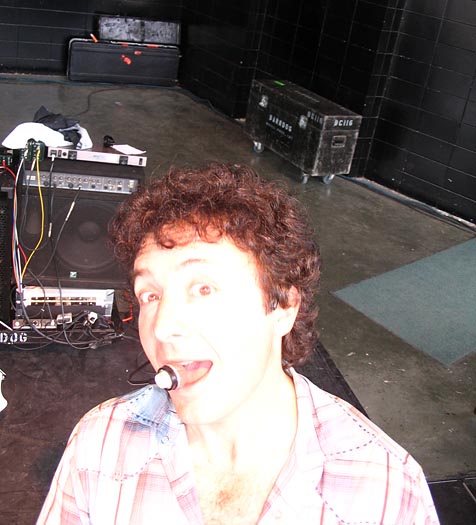 Andy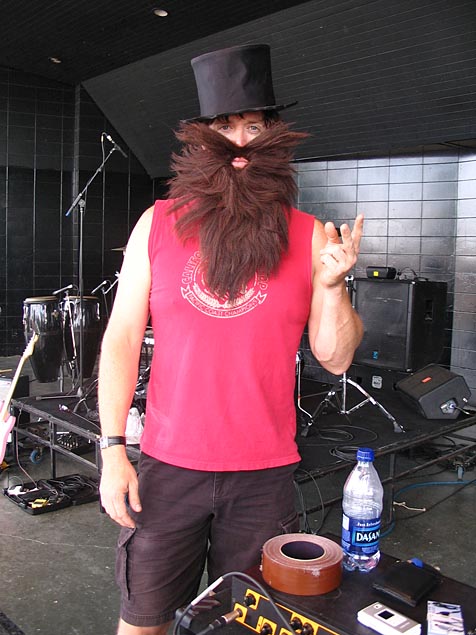 Abe Lincoln.... I mean, Ian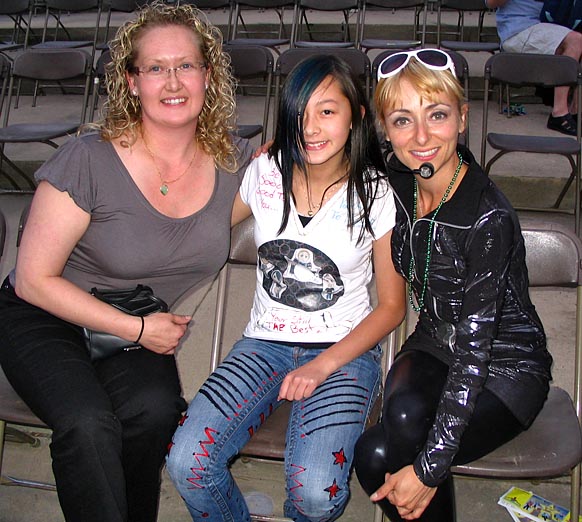 Kimmy Kat (right) with a couple of fans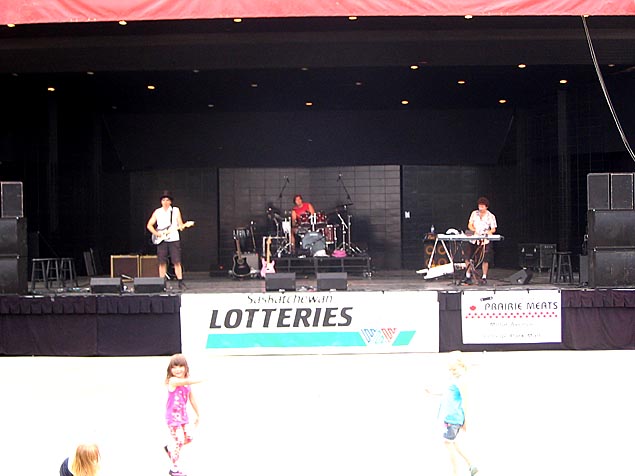 The Budweiser Show Stage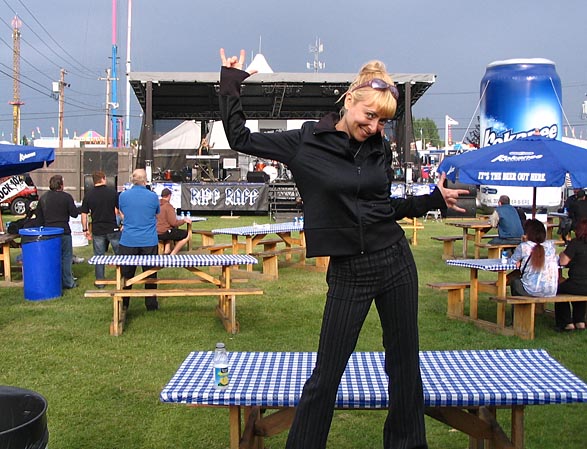 Kimmy Kat in front of the Kokanee Stage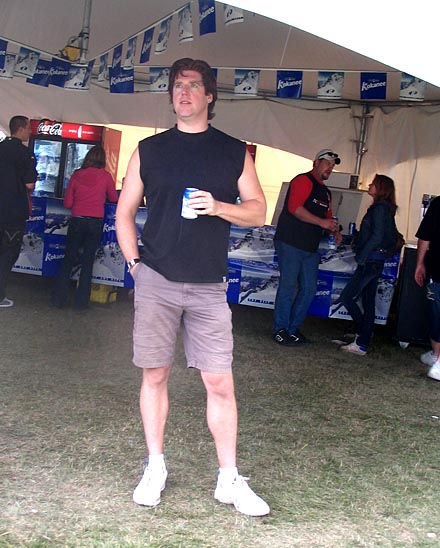 Ian drinking a Kokanee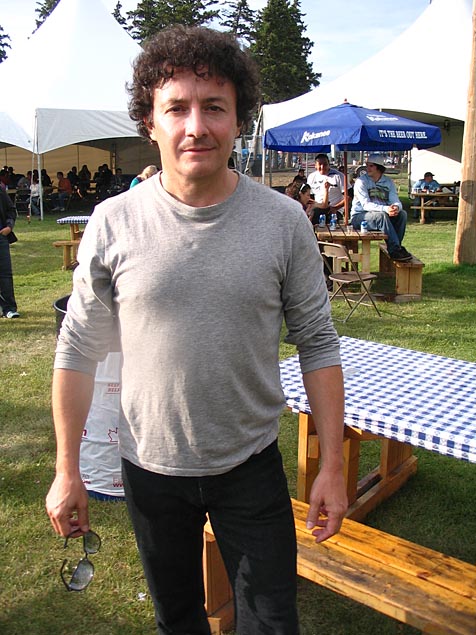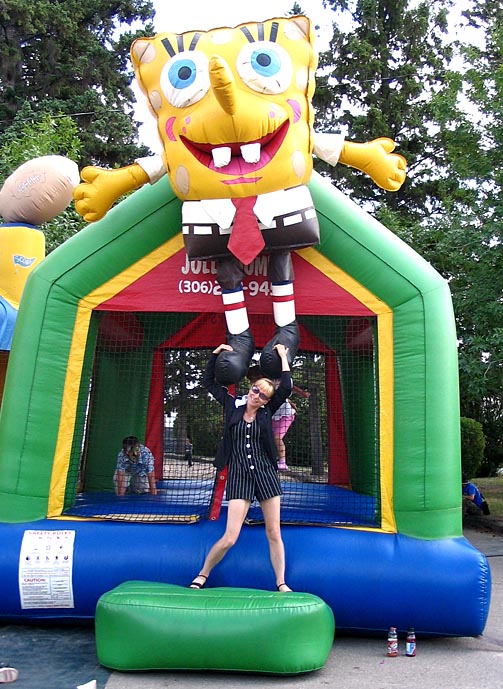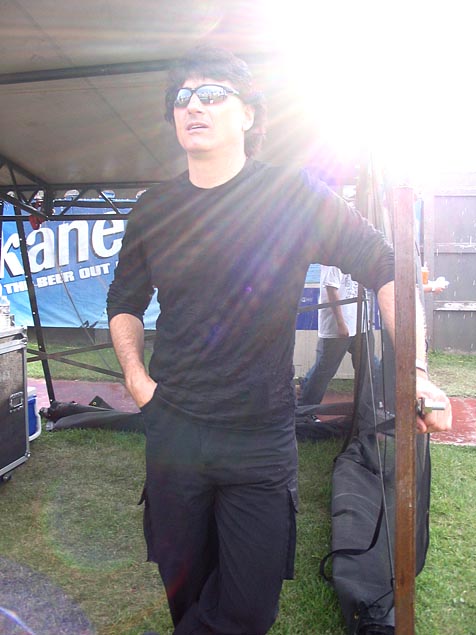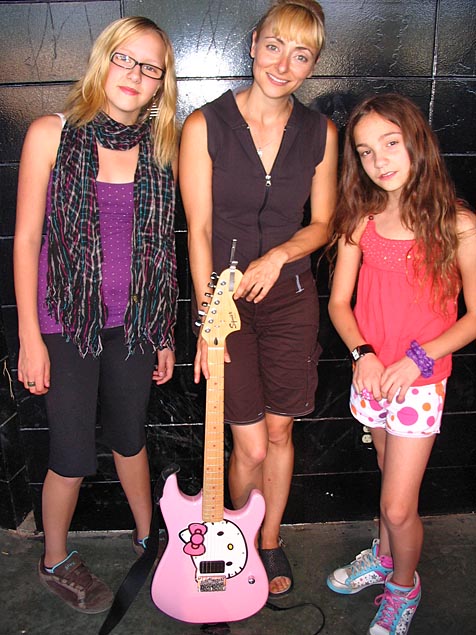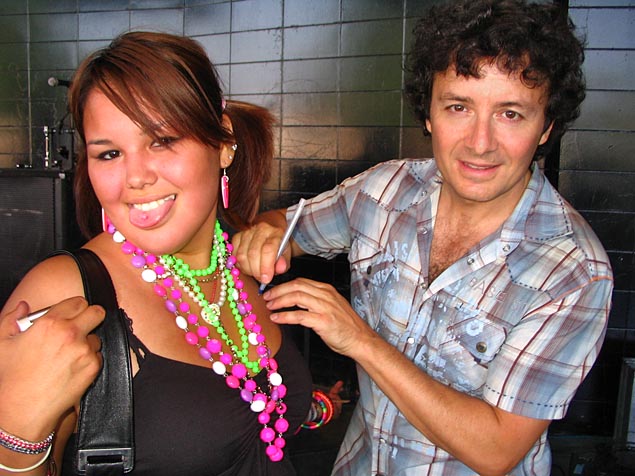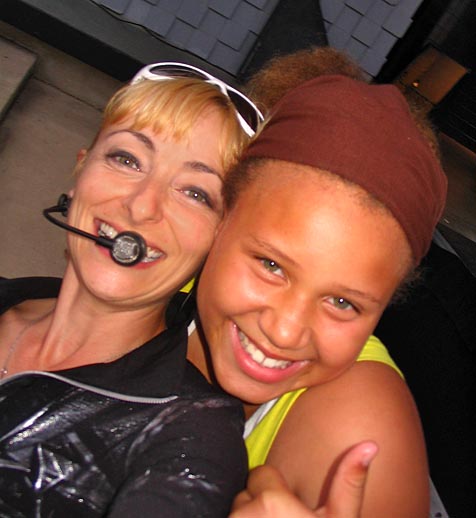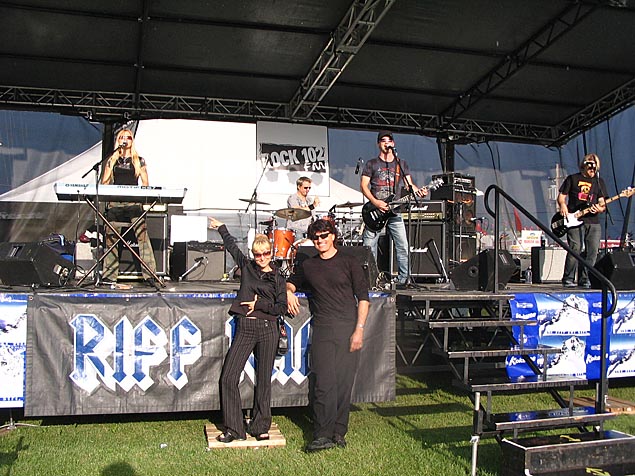 Kim and Dan with our pals The Wonderland Band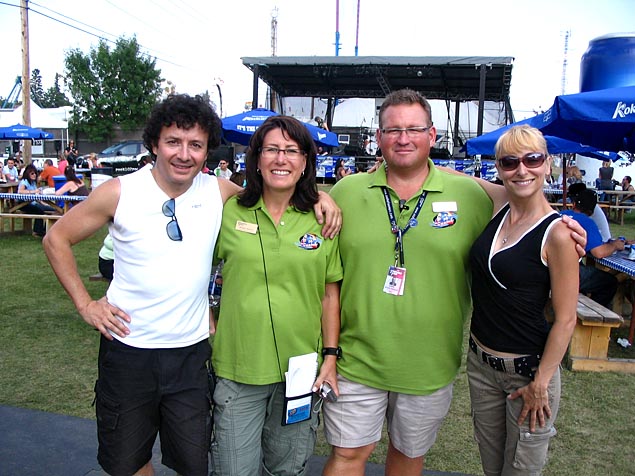 Andy and Kim with SaskEx organizers Susan and Carl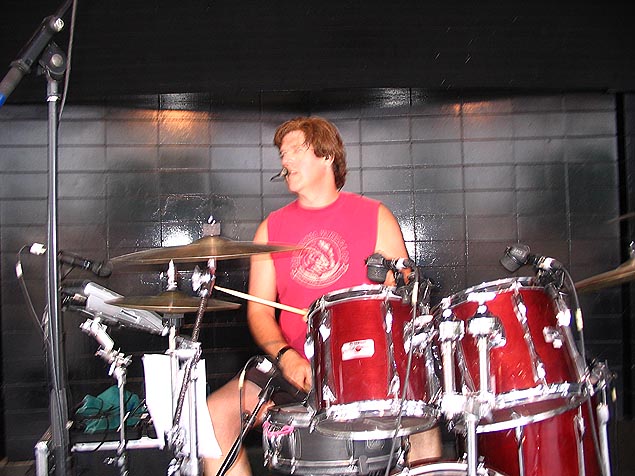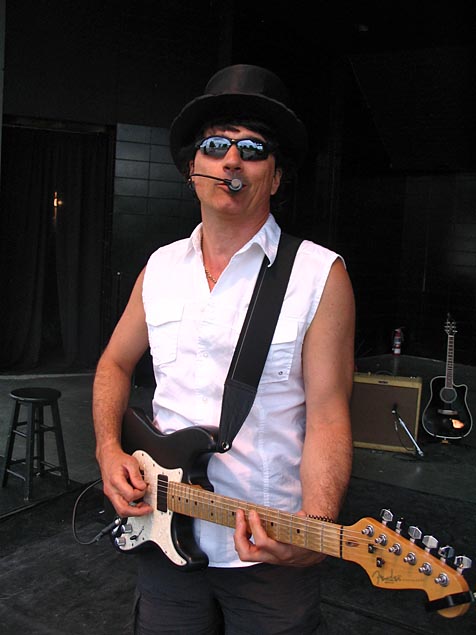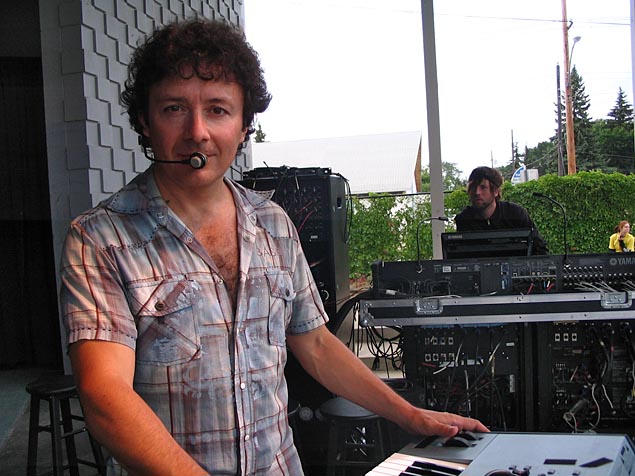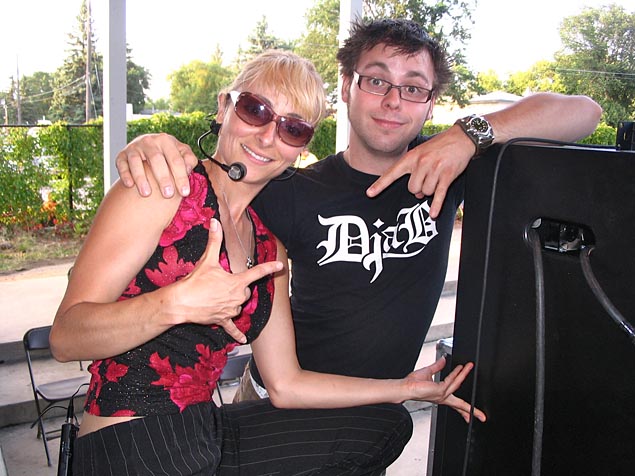 Kimmy with monitor dude Pierre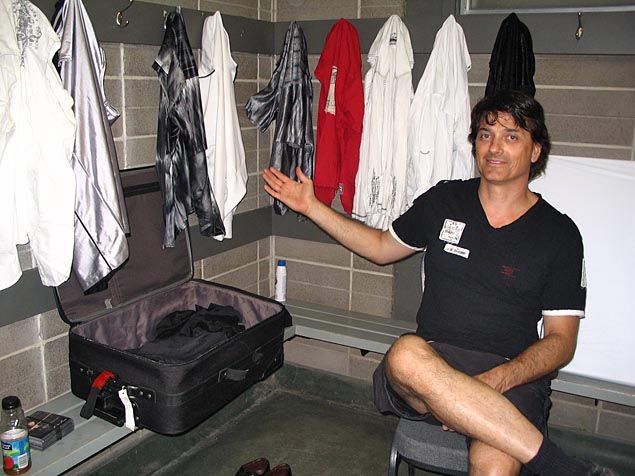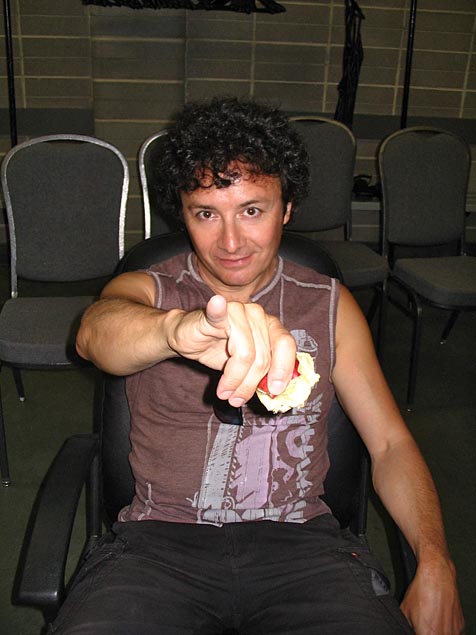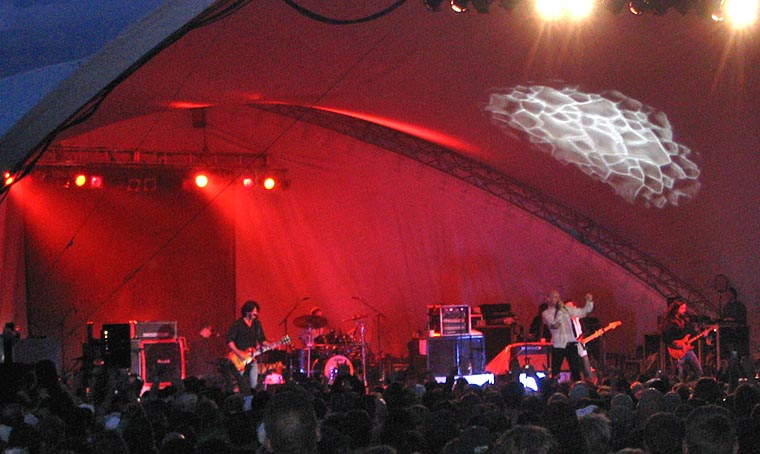 Tragically Hip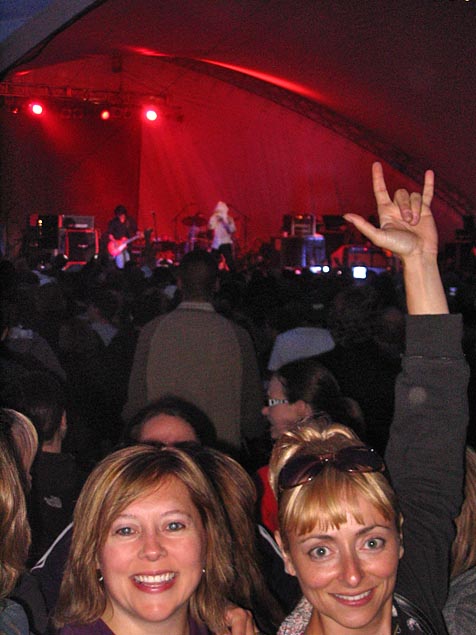 Nadine (Kim's Kousin) and Kim watching The Hip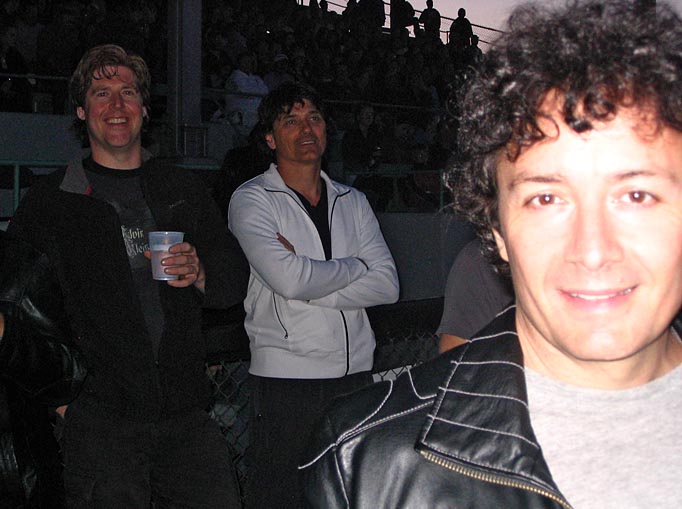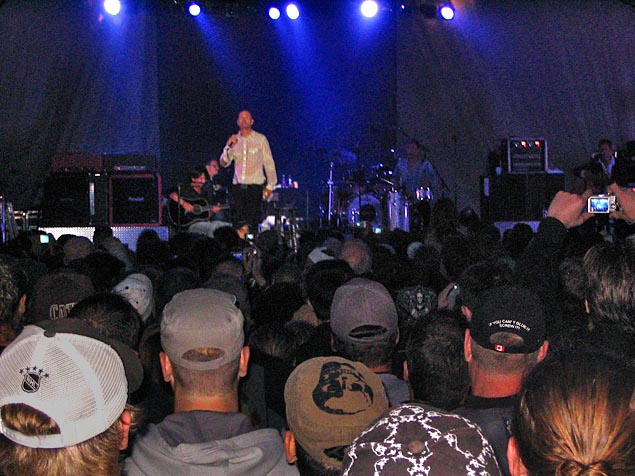 Gord Downie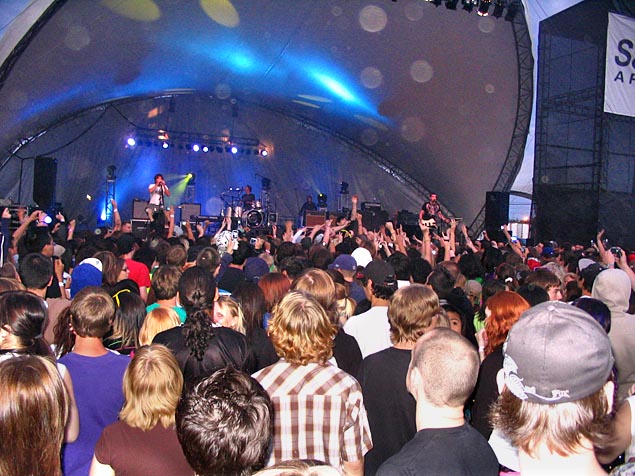 Marianas Trench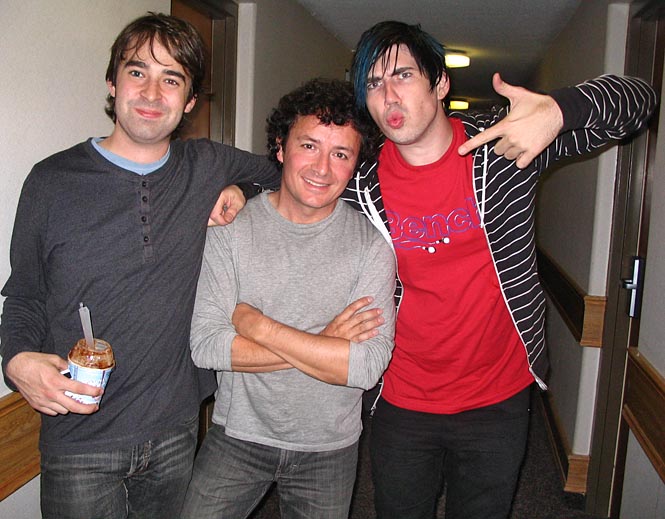 Andy with a couple of Trenchies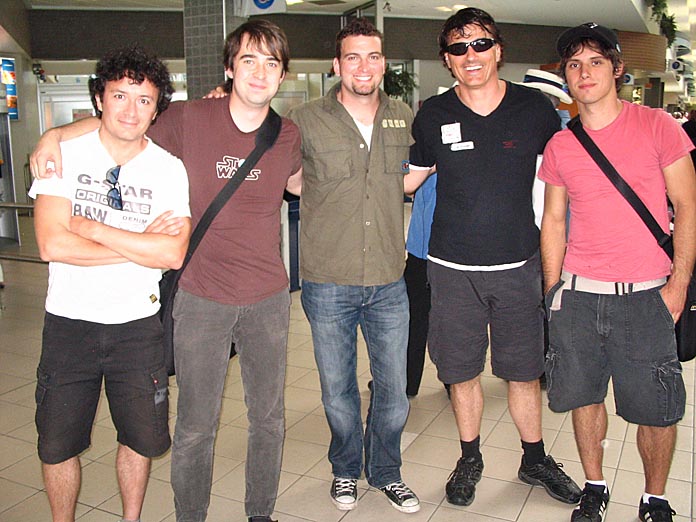 Andy and Dan with more Trenchies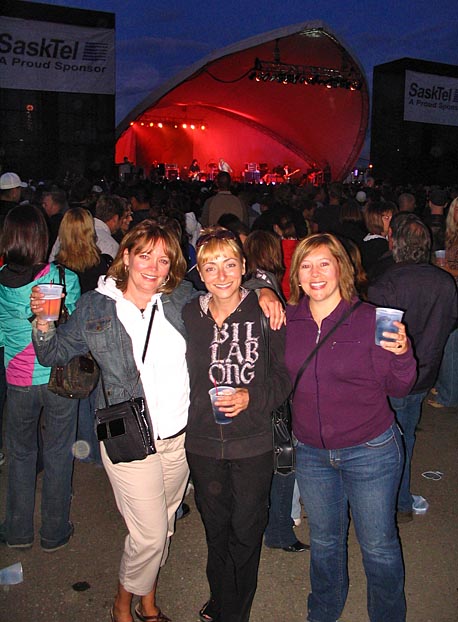 Shelby, Kimmy and Nady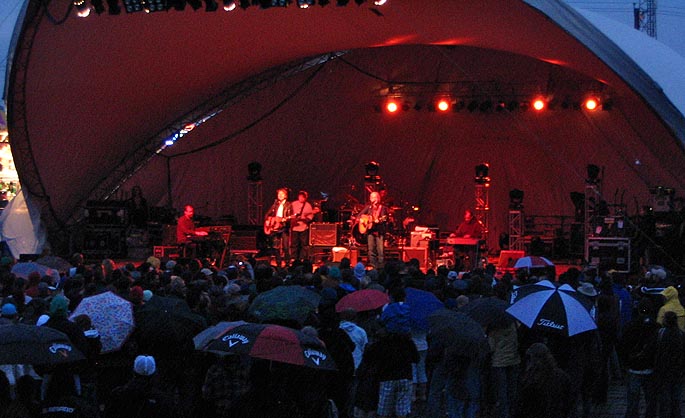 Blue Rodeo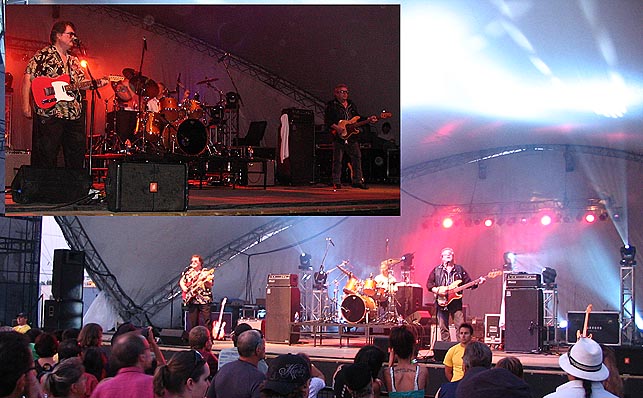 The Stampeders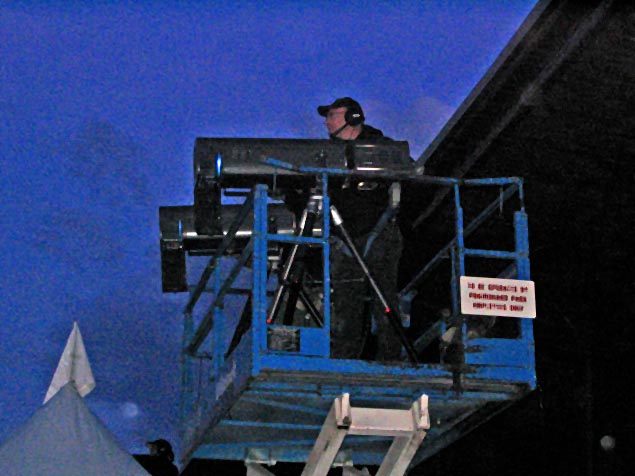 Follow Spot operator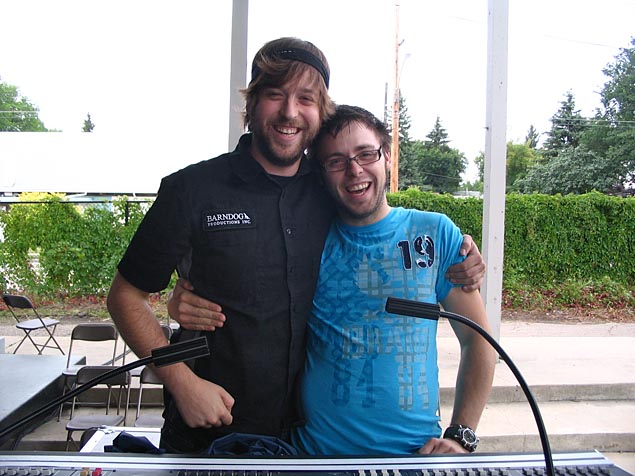 Our two monitor men, Barrett and Pierre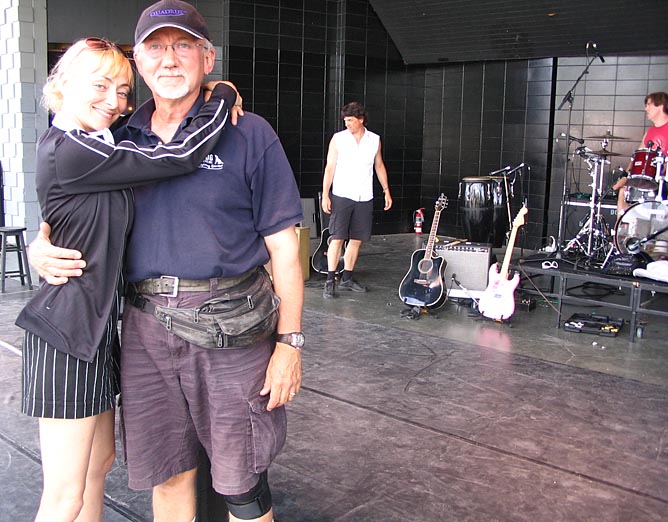 Kimmy with Howie, our front of house soundman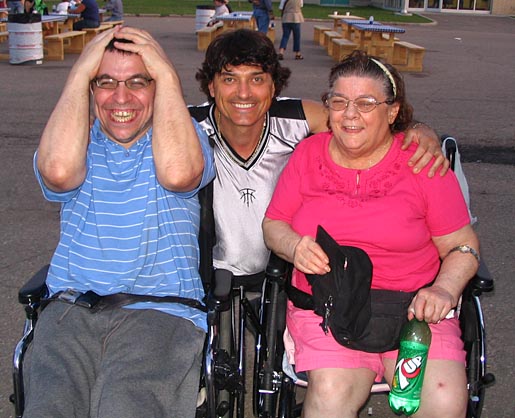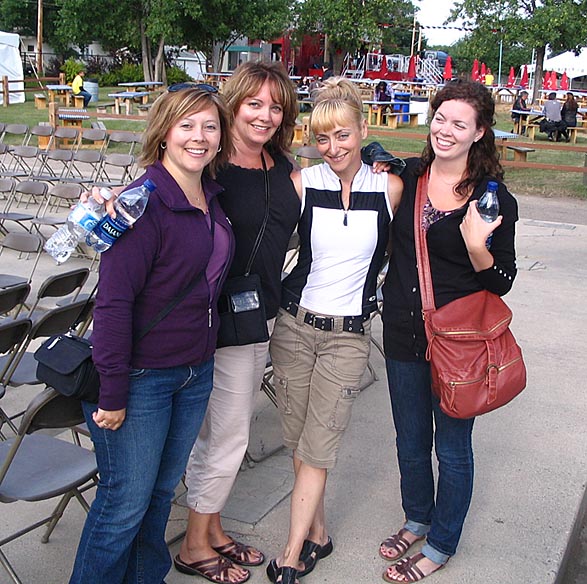 Nadine, Shelby, Kimmy and Sarah - they're all cousins!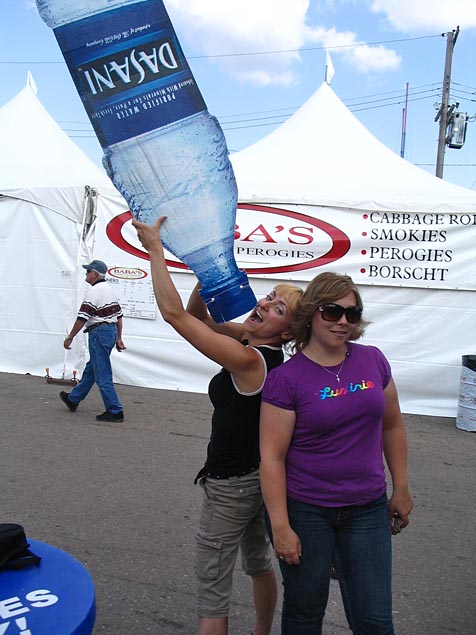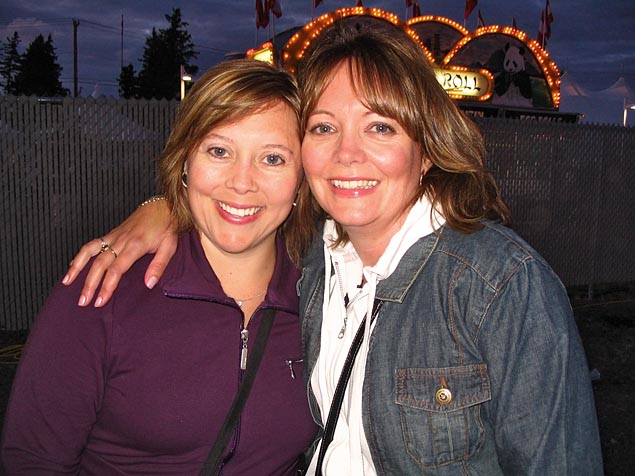 Nadine and Shelby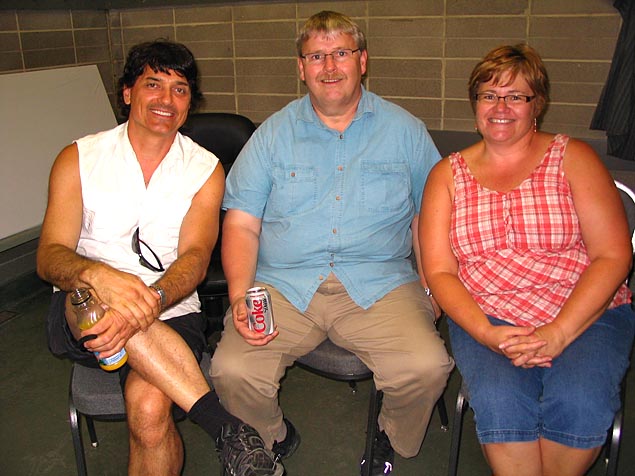 Dan with Harv and Sharon Sawatsky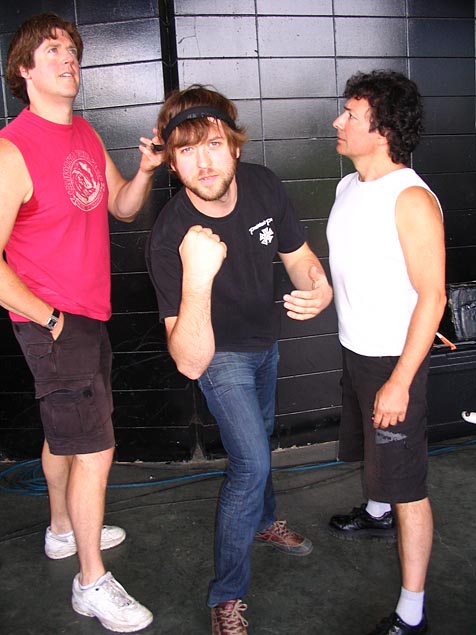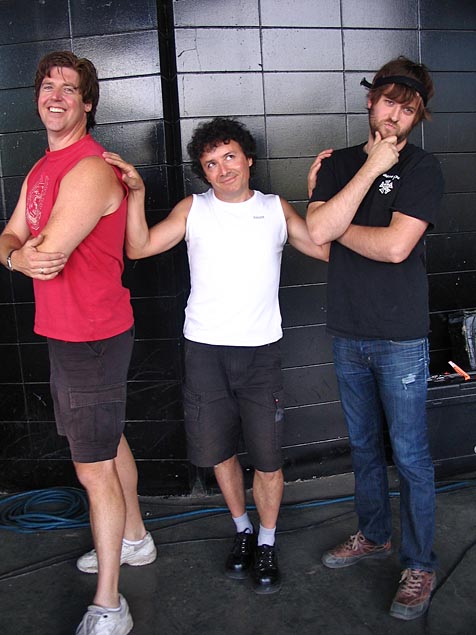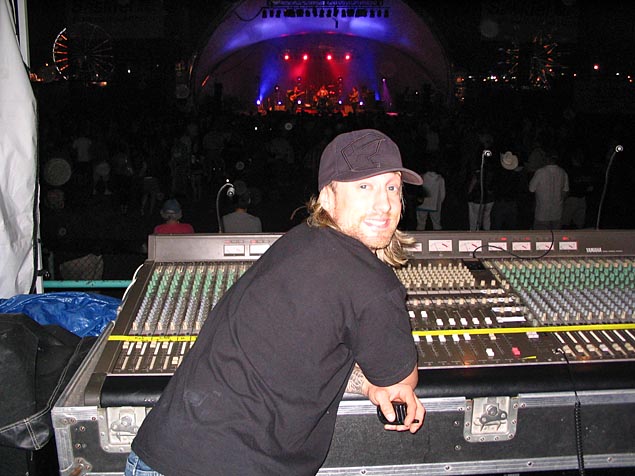 Our bud Kevin, mixing The Stampeders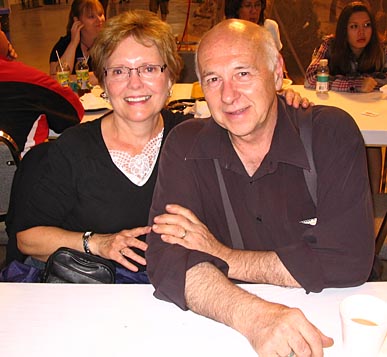 Iris and Ed, Kim's aunt and uncle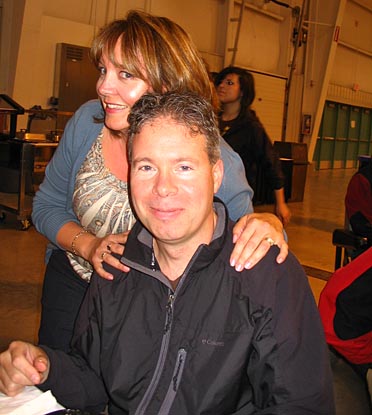 Shelby and Vernon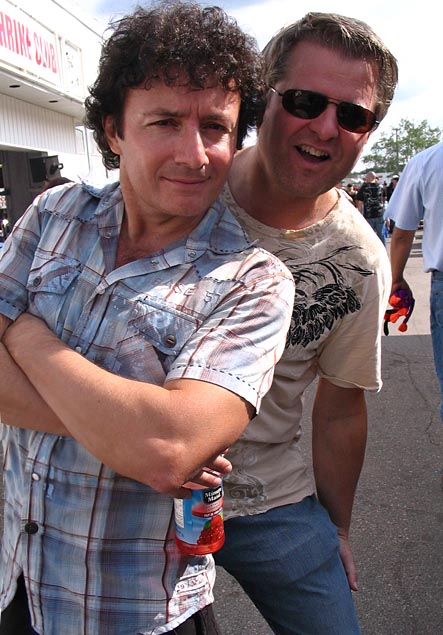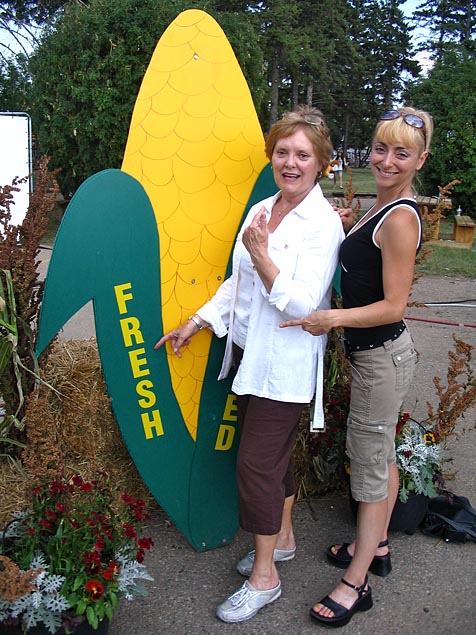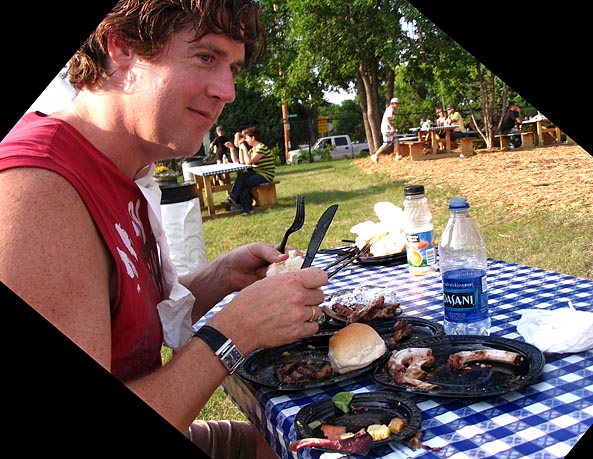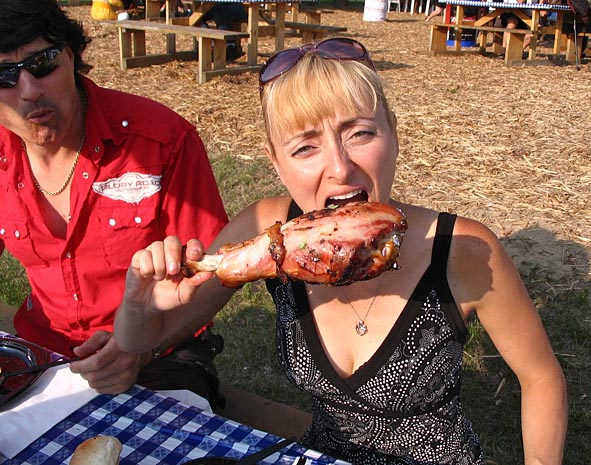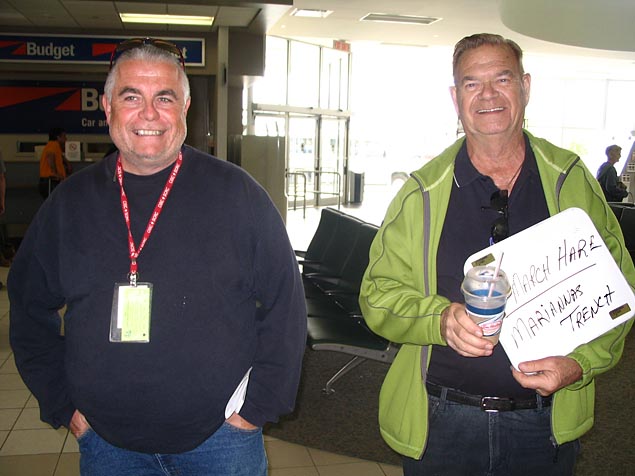 Our drivers for the week - John and ken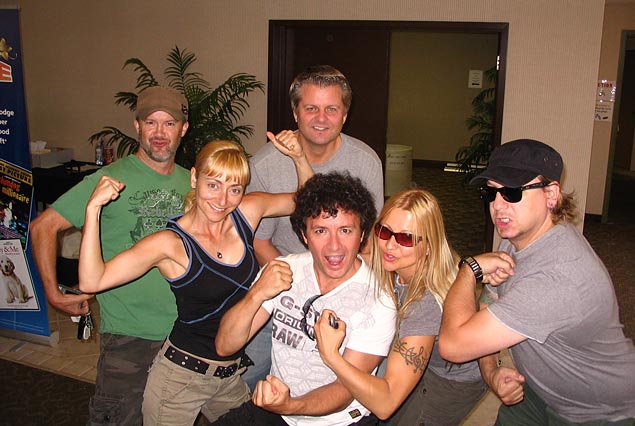 Kim and Andy with the Wonderland Band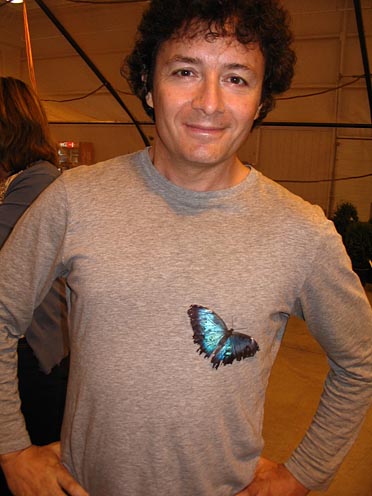 A trip thru the butterfly exhibit...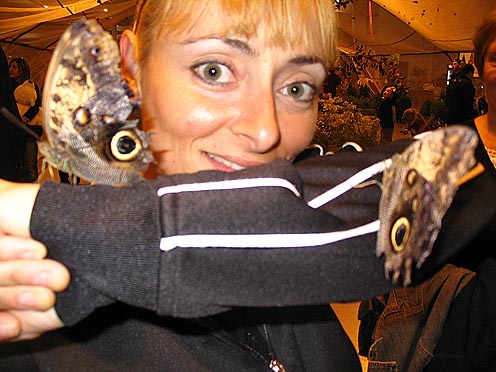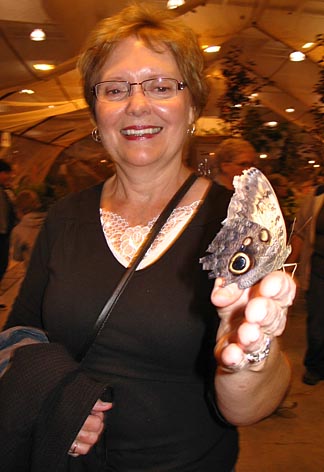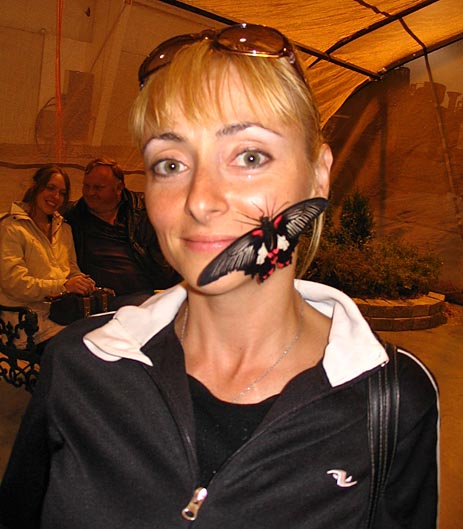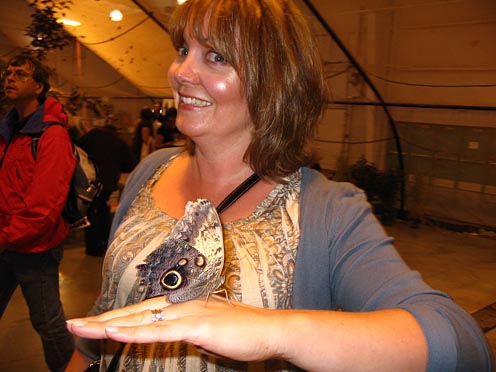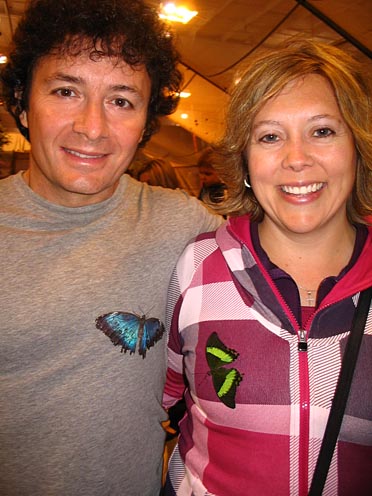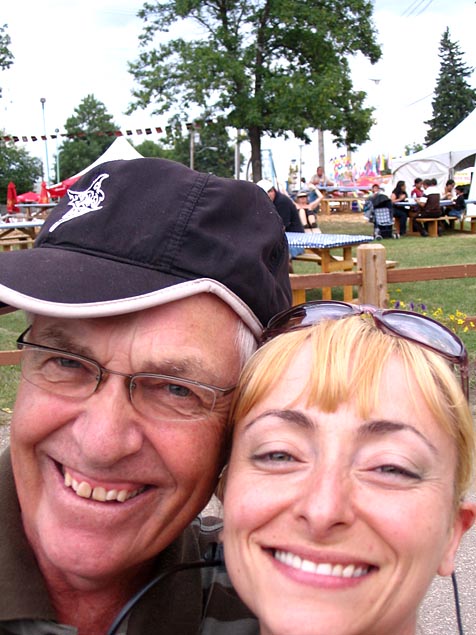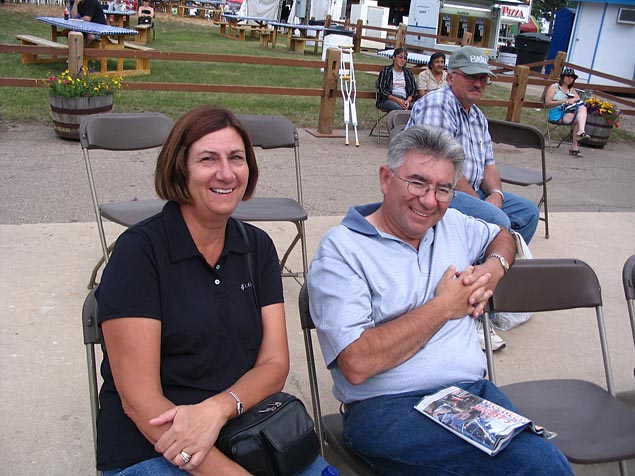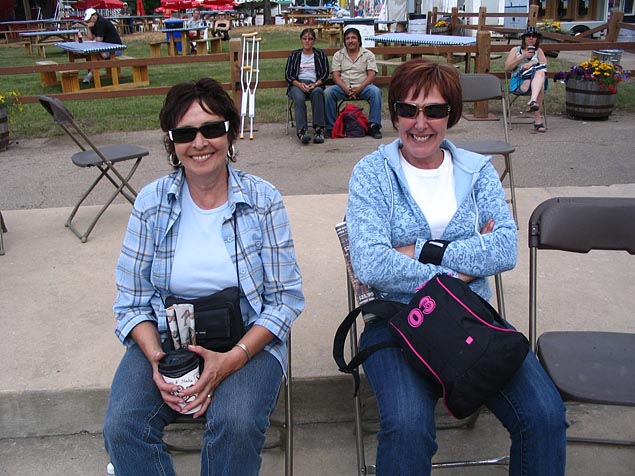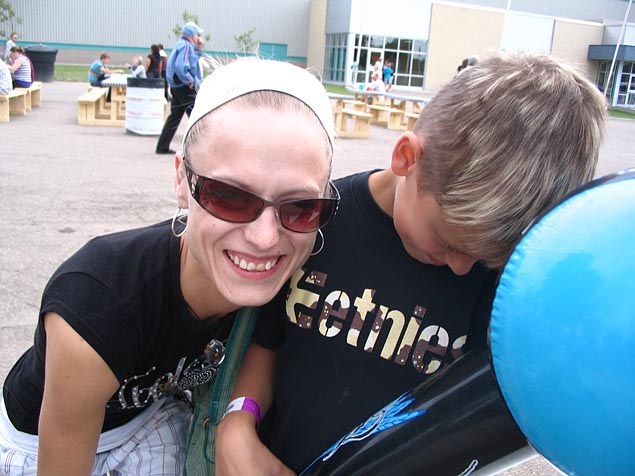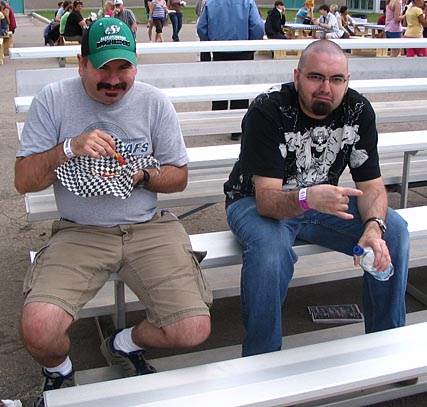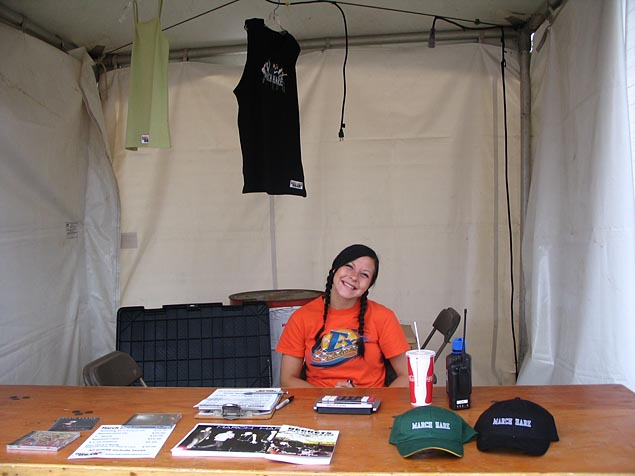 Our Merchandise tent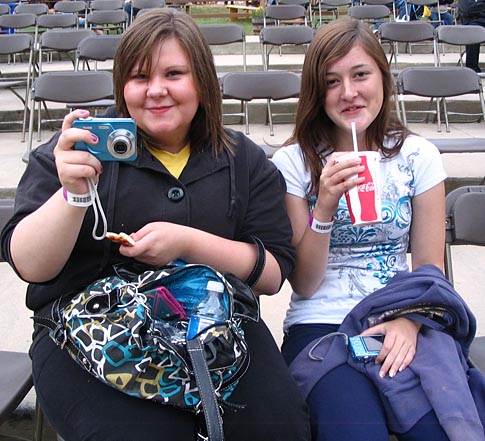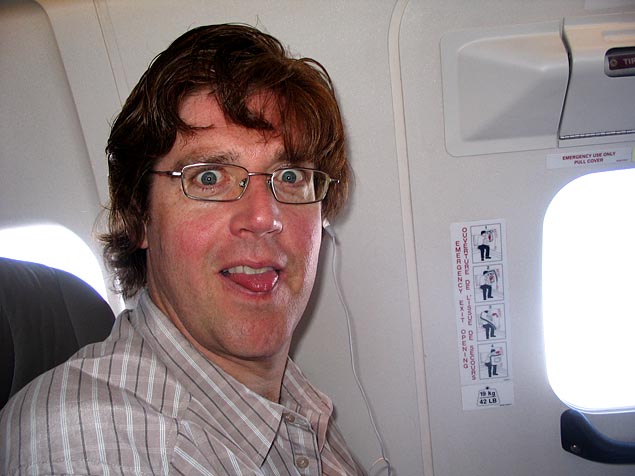 And finally the flight home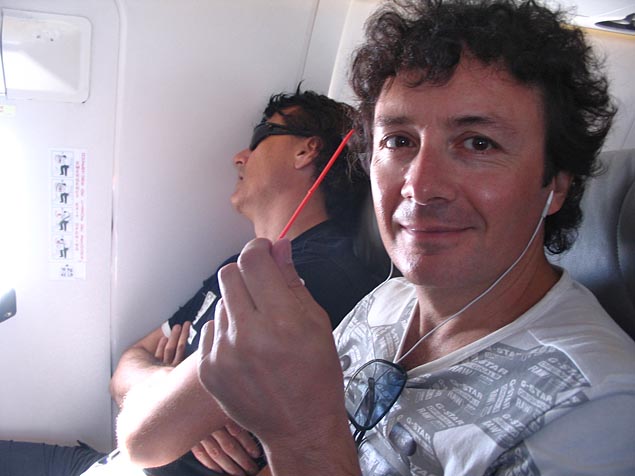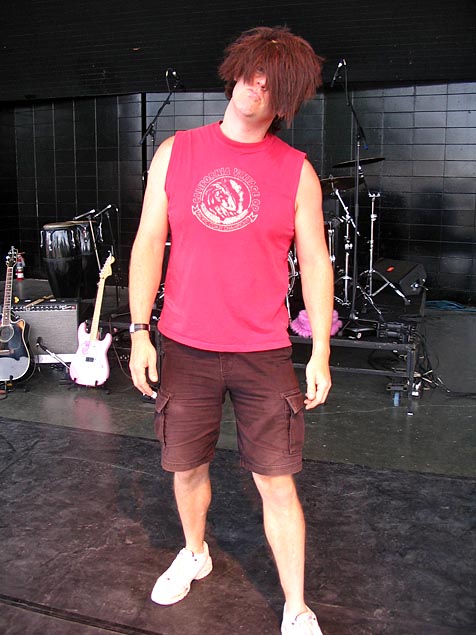 Thanks to Susan Kuzma and Carl Schlosser for having us,
thanks to our very pro crew - Howie, Barrett and Pierre,
and thanks to our drivers Ken and John!
Thanks for dropping in!