An awesome night with our friends
at PMAC in Whistler!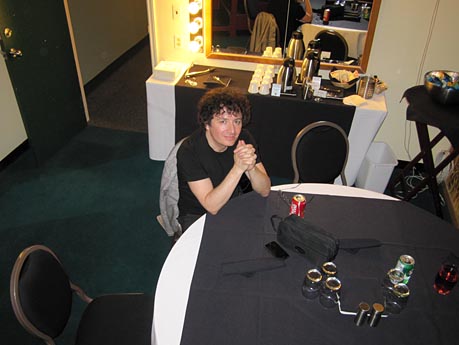 Okay this time we'll start our photo journal backstage...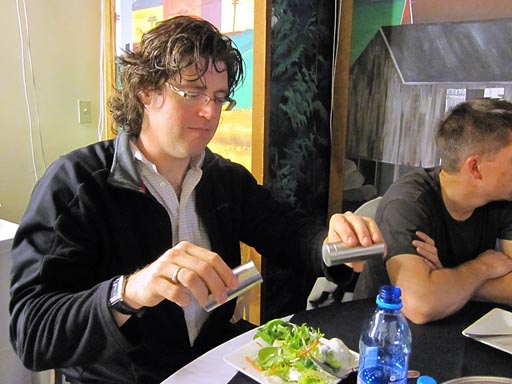 A tasty pre-show meal...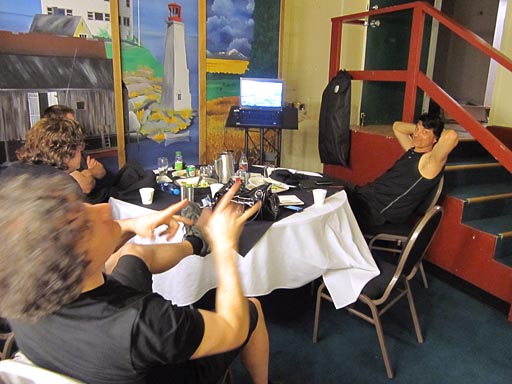 Game 5 of the Stanley Cup Finals is on...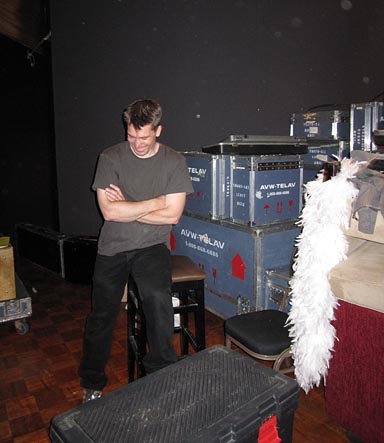 Tony checks props and costumes..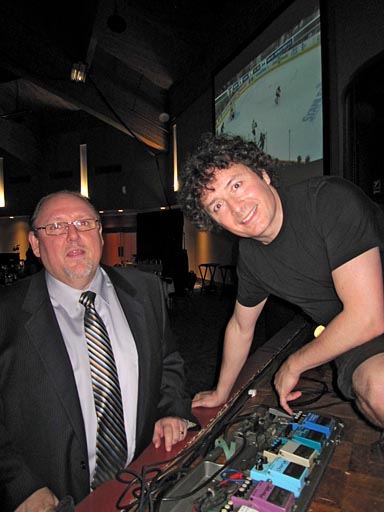 "You guys hit the stage after the game"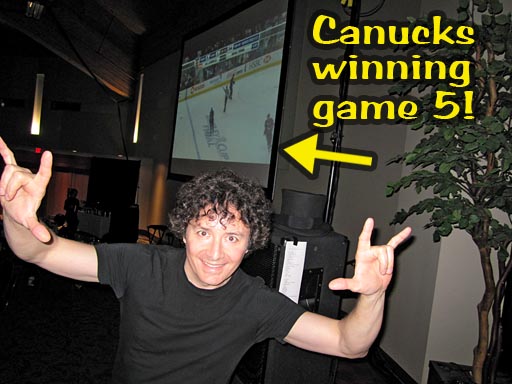 One more win and we have the Stanley Cup!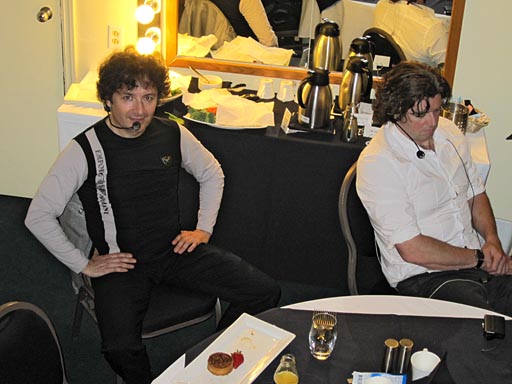 The boys get ready for the show..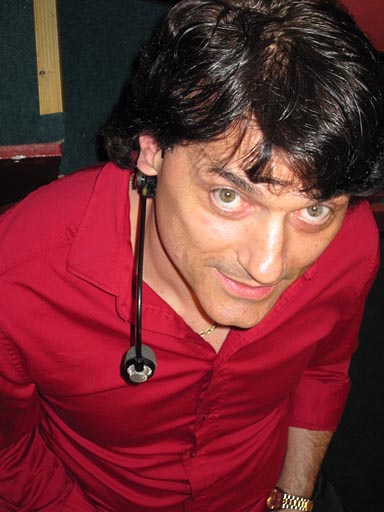 .. and we all wait backstage..
.. except for this one extrovert!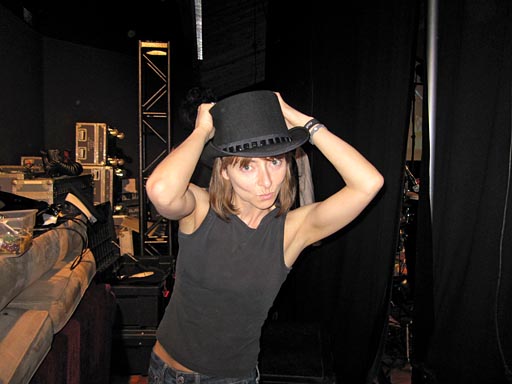 I gots my hat..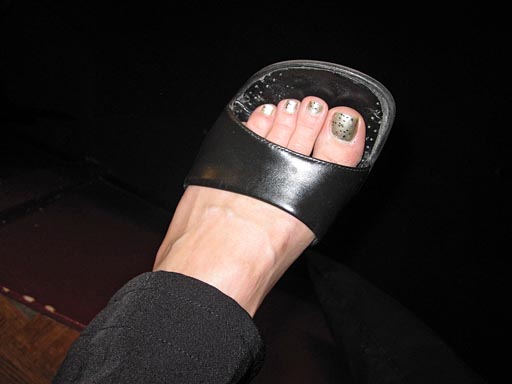 ..my toenails are done..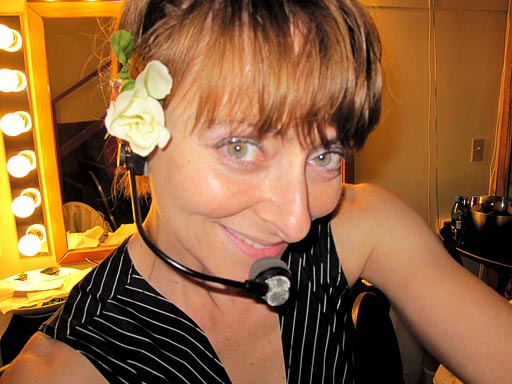 ..flower..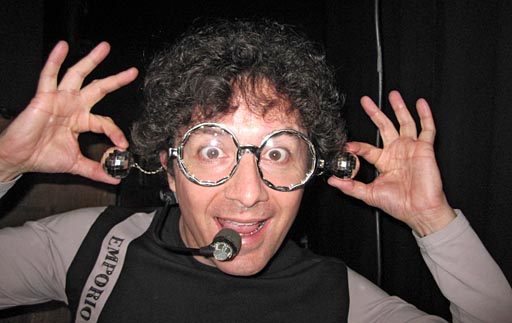 I gots my dingleballs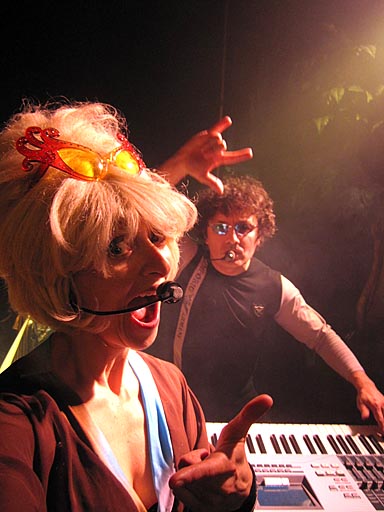 AND IT'S TIME TO ROCK!!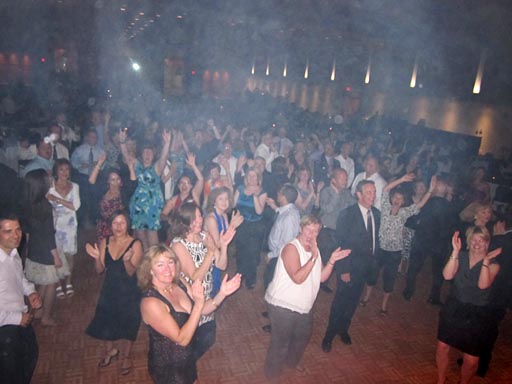 And the crowd goes wild!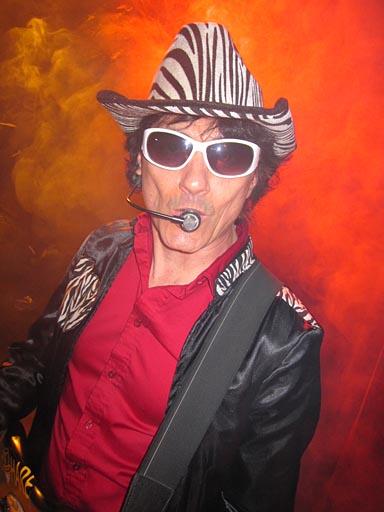 We have DAN HARE!!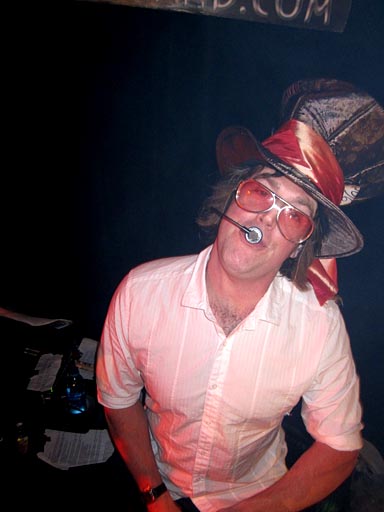 We have IAN PAXTON!!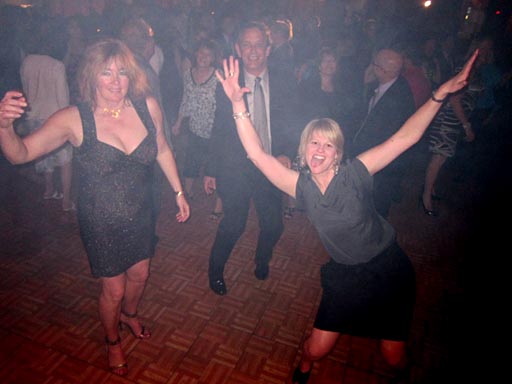 We have wild 'n crazy women!!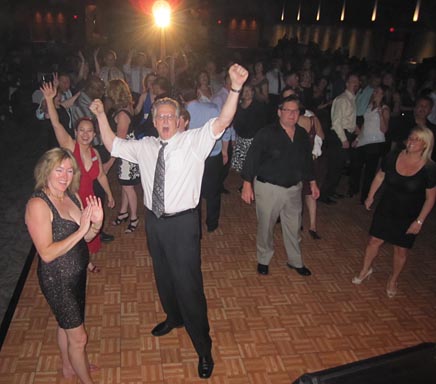 No sweaty underarms!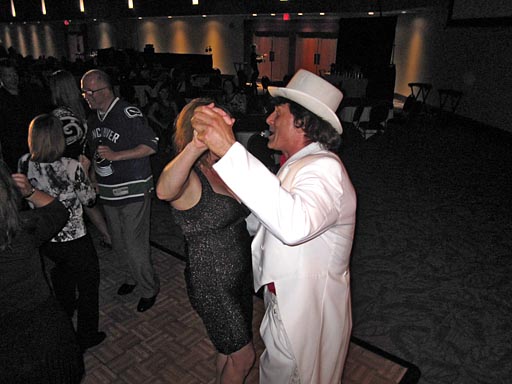 Diamond Dan works the floor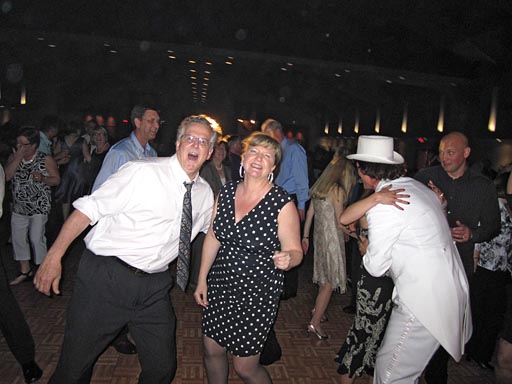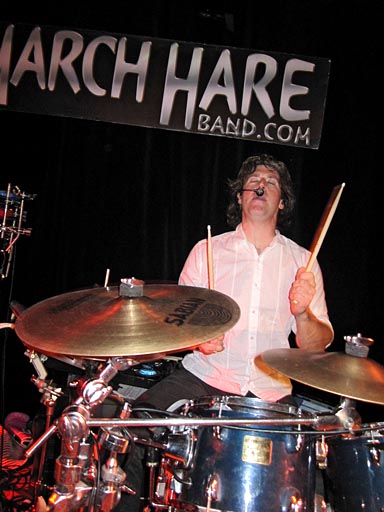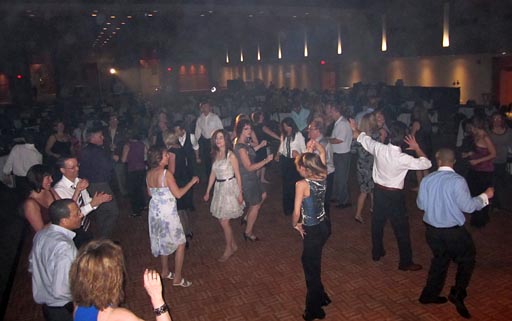 Kimmy Kat on da floor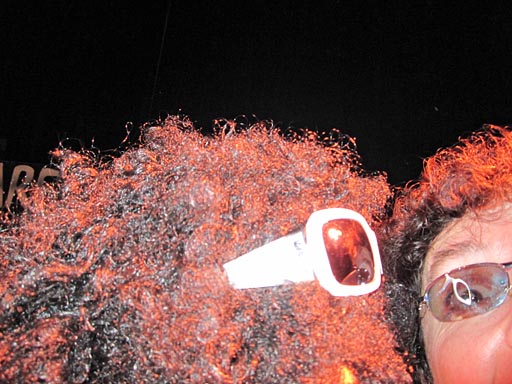 Hard to take a pic while you're playin' a tune!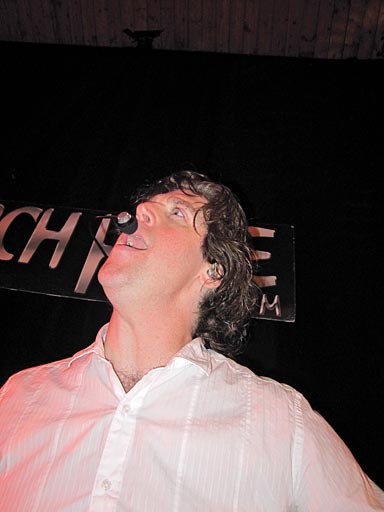 Ian reaches for a high note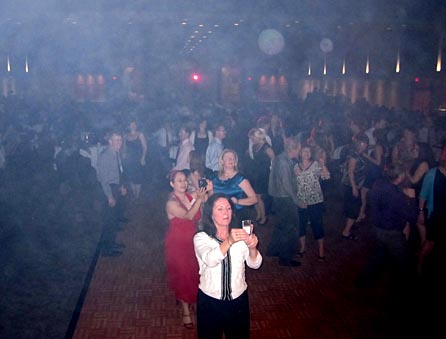 While adoring women take his picture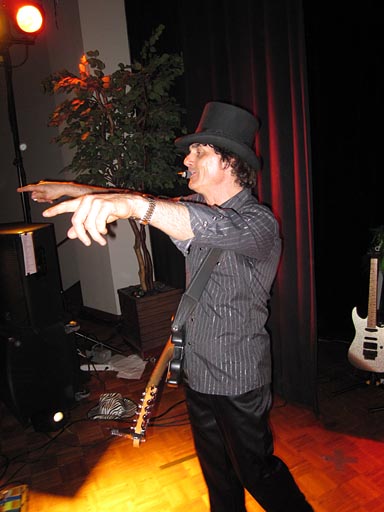 Dan shows people where the exits are located..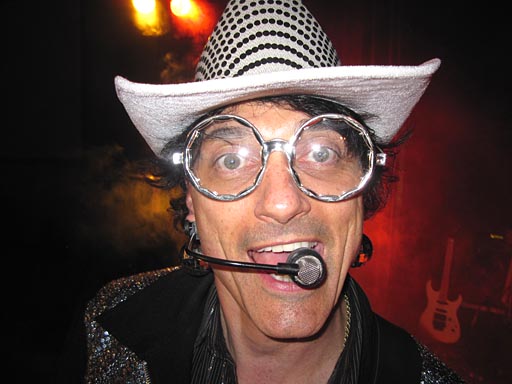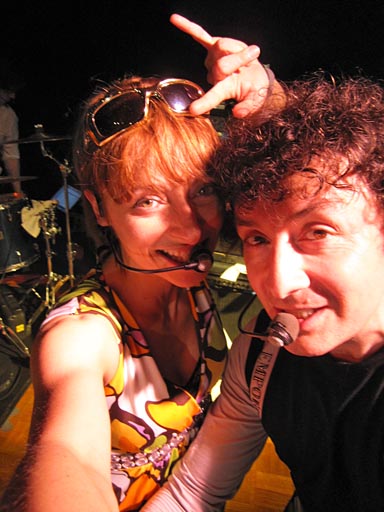 Kimmy Kat and Andy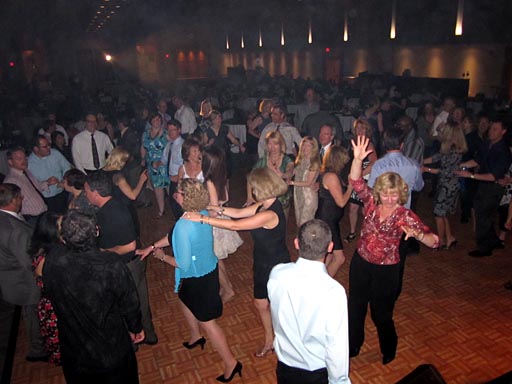 It's a Conga Line!!!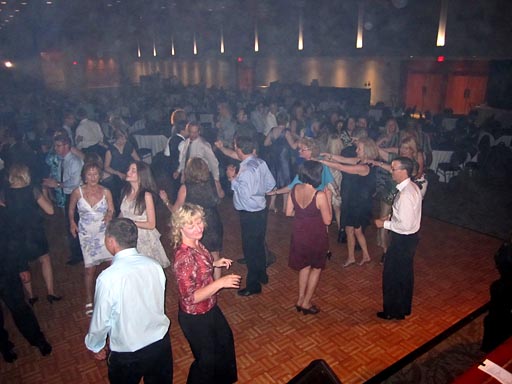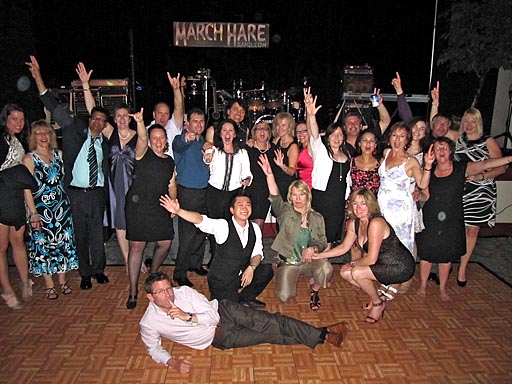 The PMAC PartyMAChine ..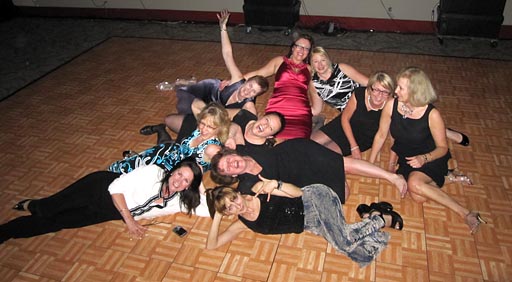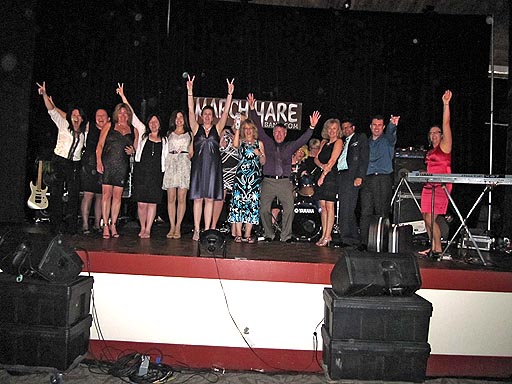 They even stormed the stage after the show!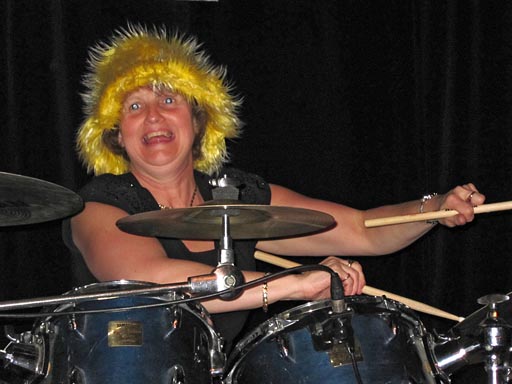 And took over the drumset!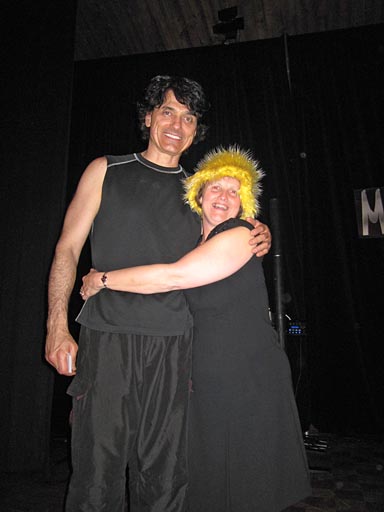 Dan with fan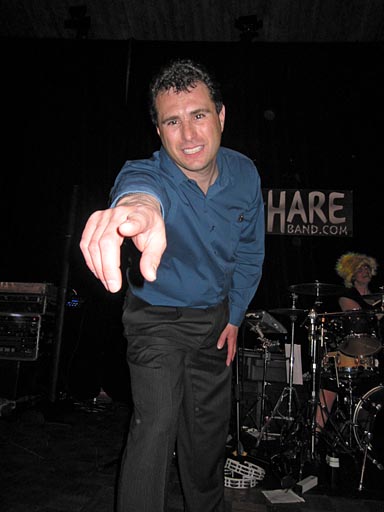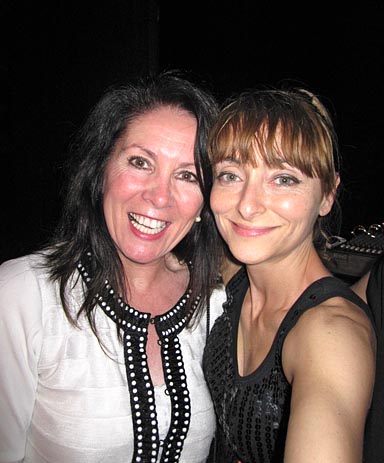 And a great time was had by all!
Thanks for stopping by!