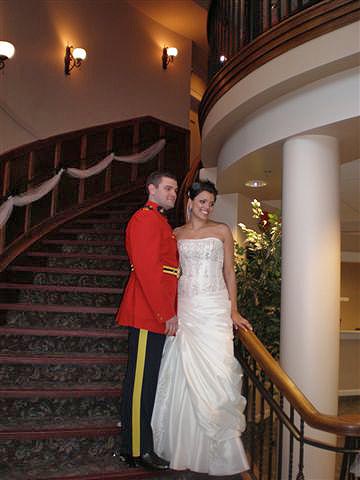 Well, it finally happened. One of the March Hare Band's daughters got married.
Lovely Ashley Hare, Dan's only daughter, found her soul mate - a very nice guy
named Dave Damiani. It also appears she's found a way out of any traffic tickets ;-)
Dan officiated the service at the Zion Lutheran Church and the reception
took place at the Langley Golf Centre with many funny moments,
a few tears and some good rock 'n roll!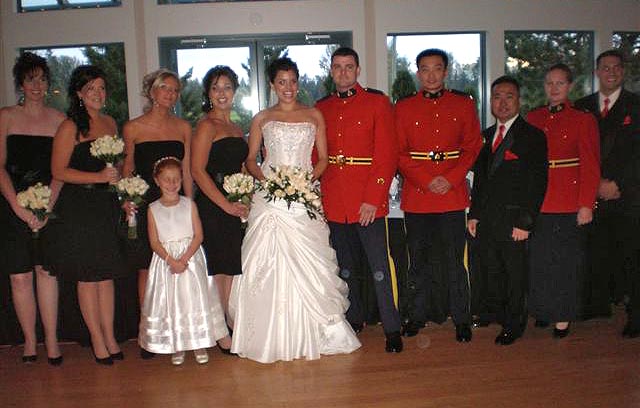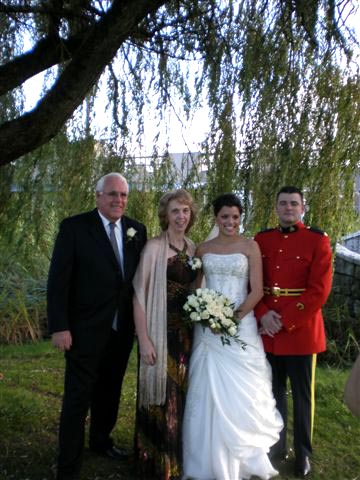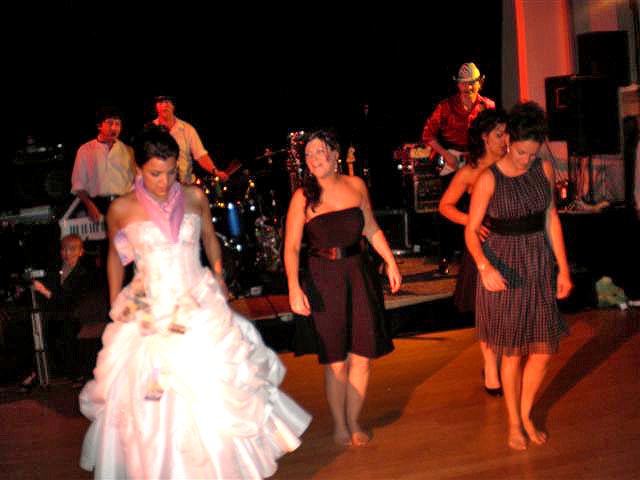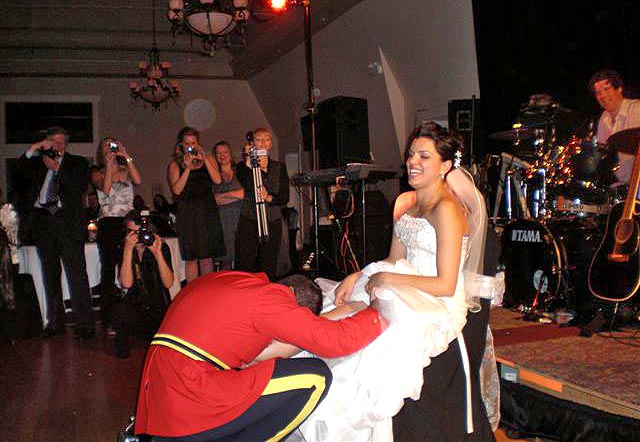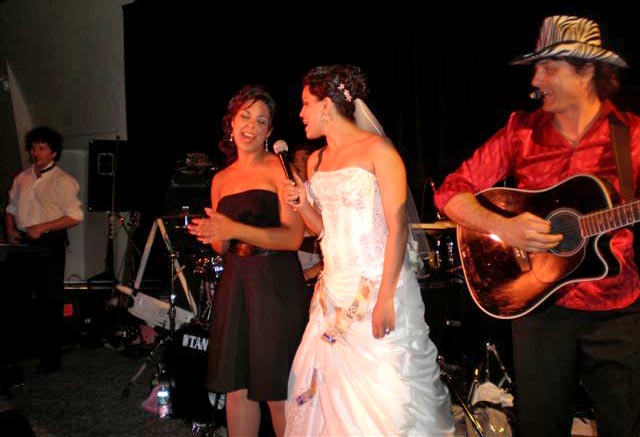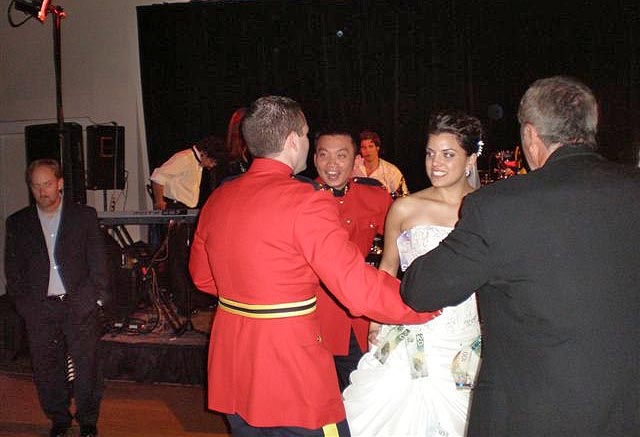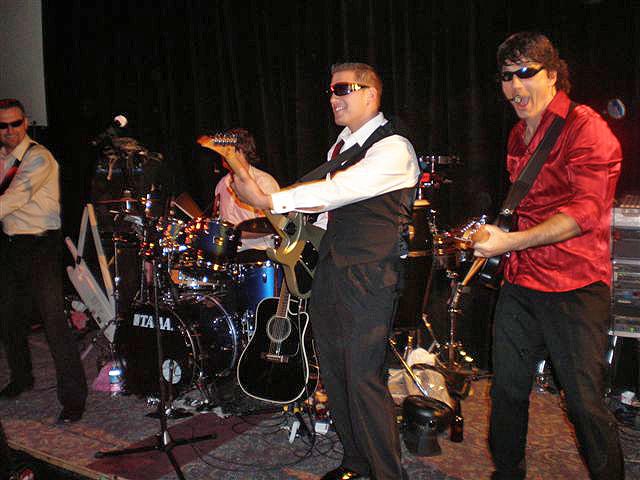 "Sharp-dressed men"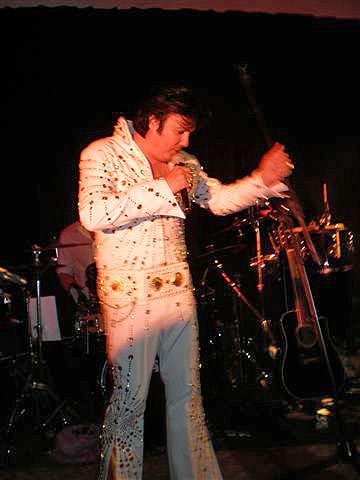 Special appearance by our good friend Wally 'Elvis Gold' Tiemer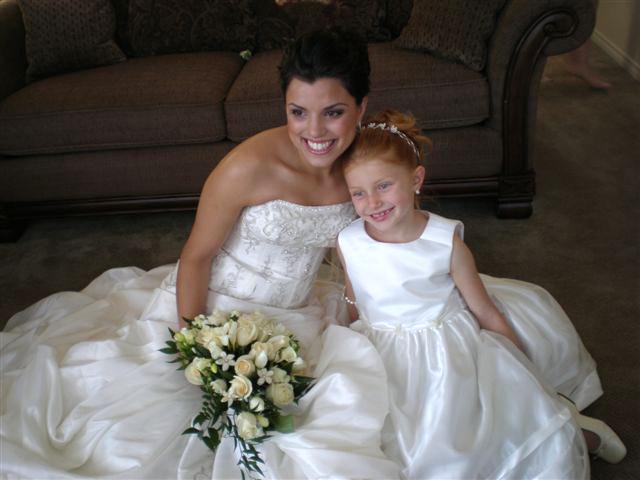 Ashley and Lauren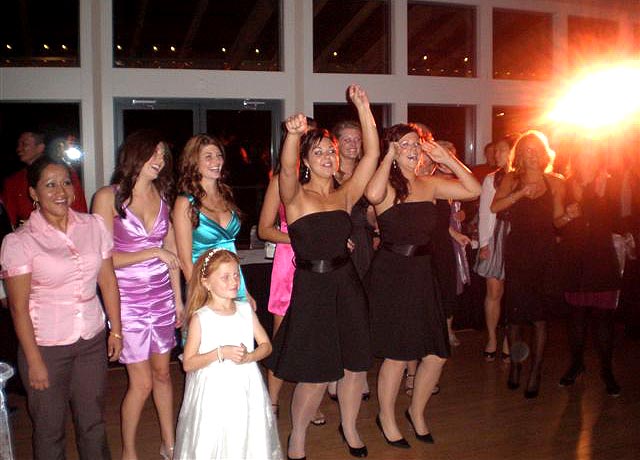 Bouquet toss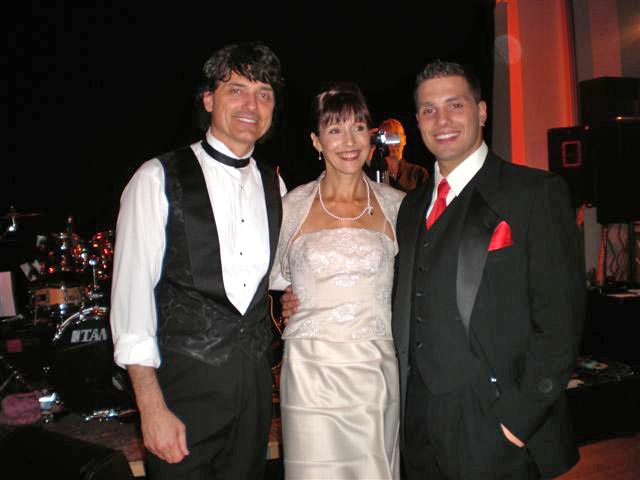 Dan, Lynette and Dorian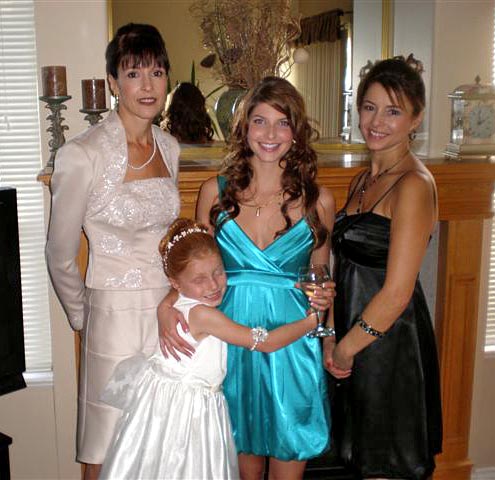 Lynette, Lauren, Lisa and Angie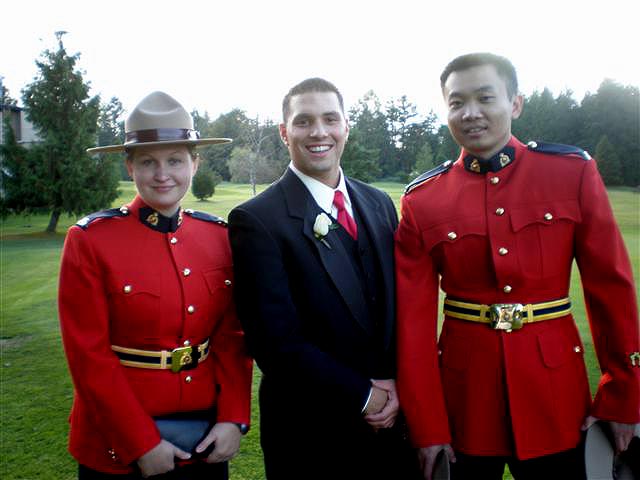 (hold your mouse over this pic)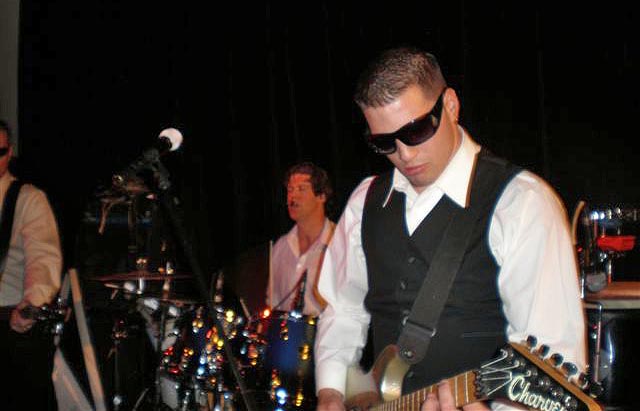 Dorian rocking out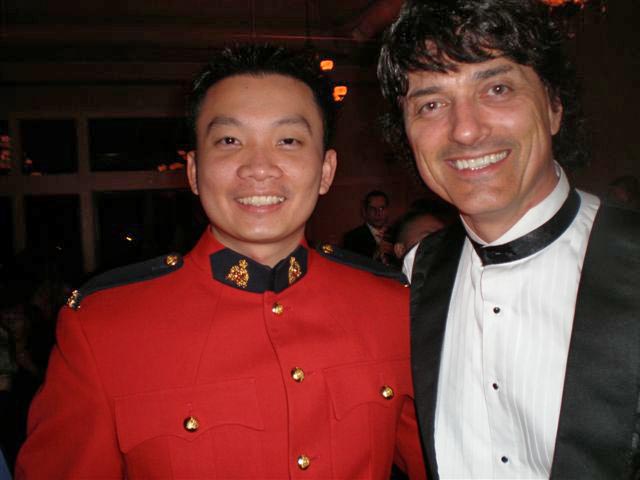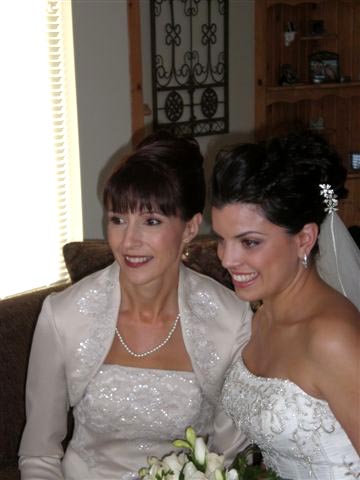 Proud mom Lynette with Ashley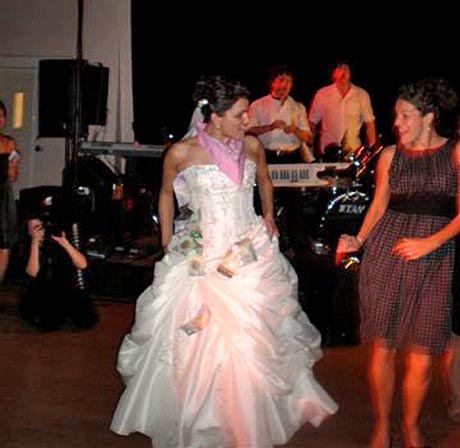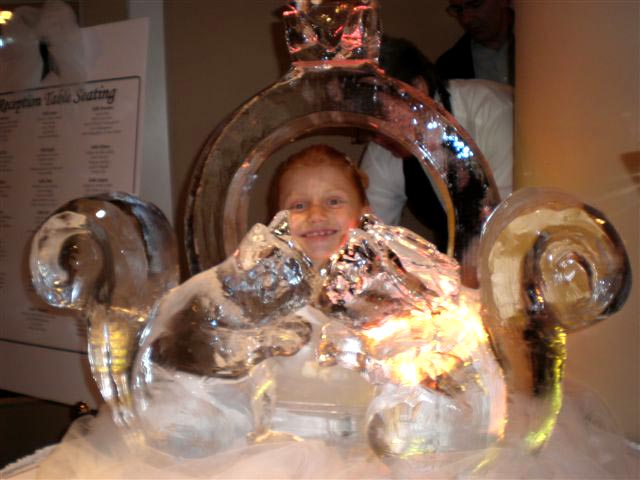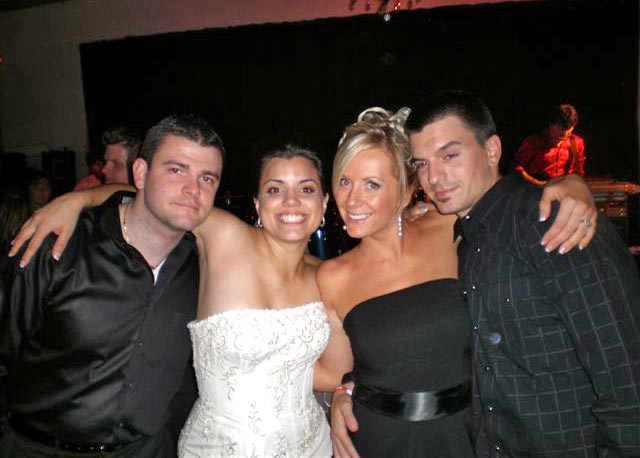 Yee haa!
It was a great night and kudos to Dan and Lynette
(and everyone else who helped) for putting on a quality show!
Good luck in the future Ashley and Dave!
(more pics coming in a few days so please check back)